Your future with us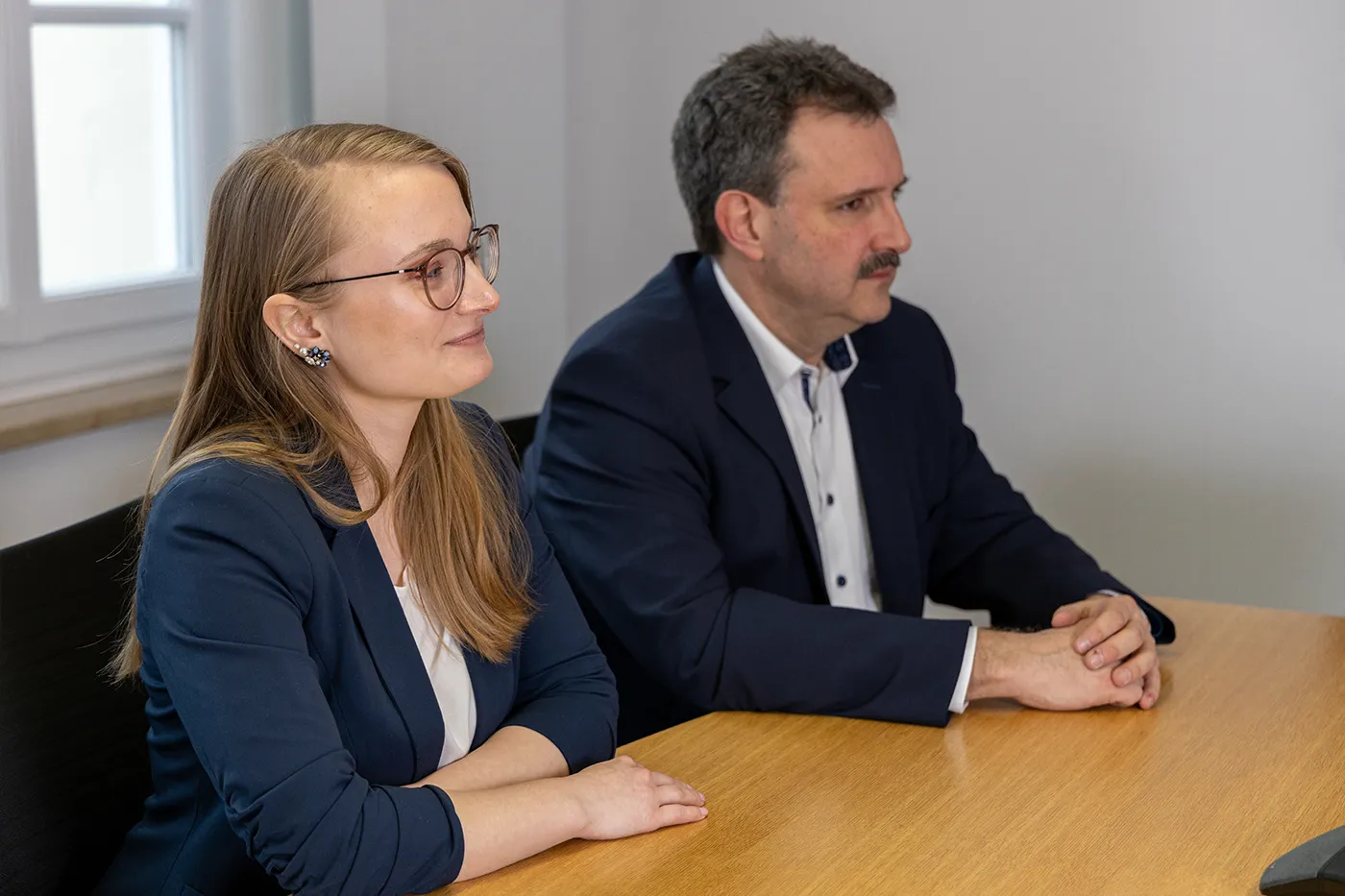 Together into the future.
A team that sticks together.
Our team spirit is not only reflected in the above-average length of time our staff have been with the firm. In particular, our daily cooperation shows that we work together instead of against each other and support each other in the best possible way in the smaller and larger challenges of the daily routine.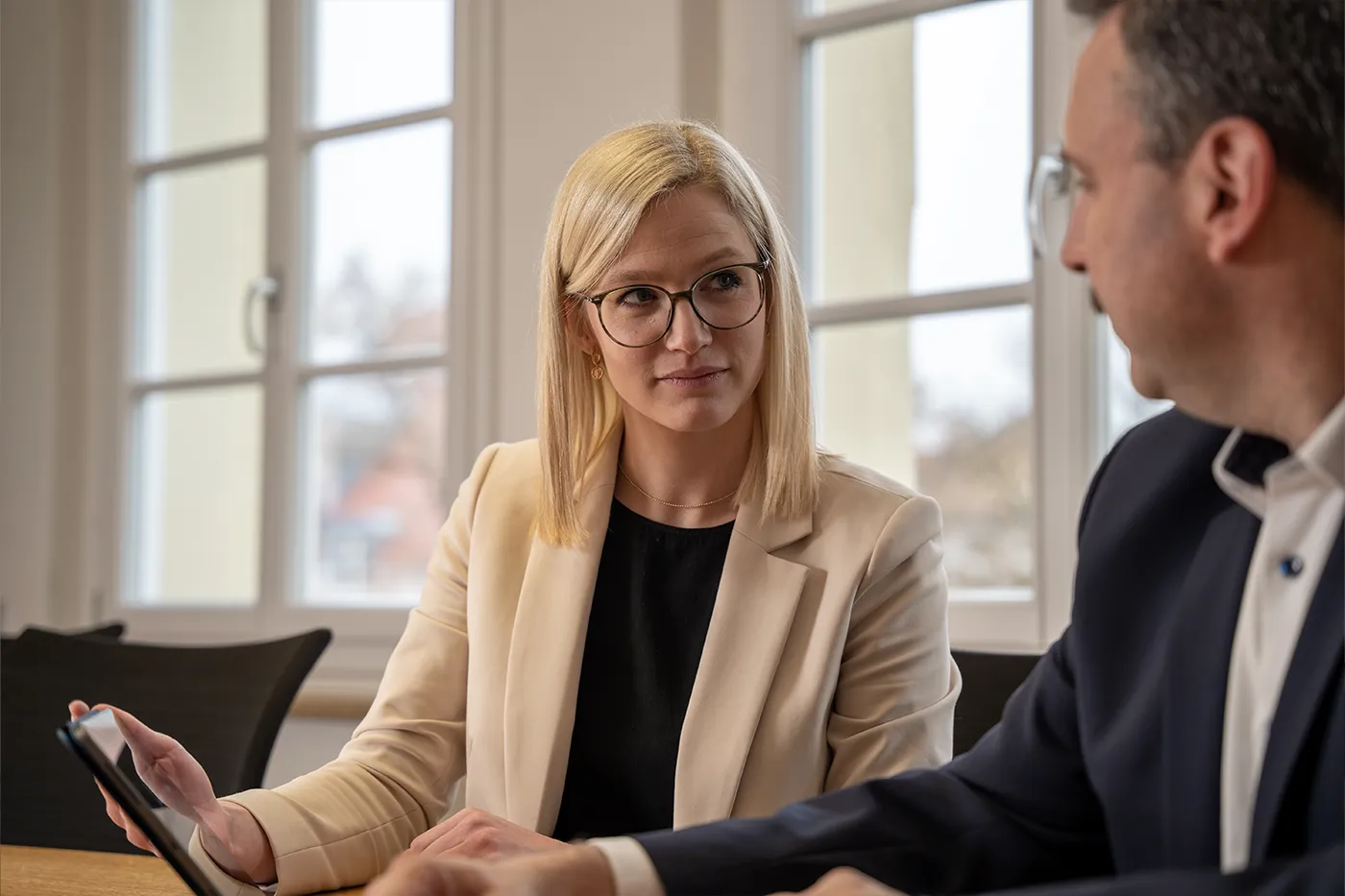 Familiar and personal.
The right environment for your development.
We are an owner-managed commercial law firm with over 35 team members and advise upper medium-sized businesses individually, interdisciplinary and internationally. What does that mean for you? We combine a familiar and personal environment with exciting fields of activity that we put together individually for you. Do you want to make a career or are you satisfied with your current career stage and rather appreciate stability? Both are possible with us - you decide on your path with us.
Selected and noticeable.
Benefits that you can enjoy.
You are important to us. That is why we offer you a wide range of benefits that are designed to benefit you noticeably in your professional and private life.
Open positions
Voices of our team.
What really makes us an employer.
Activities.
The tasks at the firm are diverse, interesting and varied. I am always happy to get to know new, challenging issues. For more than twenty years, I have experienced constant change as both a normality and an exciting challenge.
Thomas Heinke, with our firm since 2001.
Development.
The further development of one's own skills plays a central role in the firm. The flexible and individual support as well as the backing of all colleagues is the foundation of successful professional development.
Christine Muesmann, with our firm since 2018.
Valuation.
For me, appreciation means respectful interaction and the feeling of being almost irreplaceable for my colleagues and my boss. I feel that here every day. That and the sincere gratitude of the clients give me the impression that I have arrived professionally and am making a great difference.
Vanessa Müller, with our firm since 2018.
Working conditions.
The modern working world is characterized by digitalization. This requires a modern IT, hardware and software infrastructure. Our commercial law firm operates according to the New Work principle with modern equipment, flexible working hours and remote work. I see this as the optimal prerequisite for reconciling my tasks in the working world with my private interests.
Ingo Neuland, with our firm since 2019.
Your way to us.
Innovative and uncomplicated.
1: Apply in 60 seconds.
Complicated application procedures are a thing of the past. With us, you can apply within 60 seconds, completely without a cover letter and CV, with just a few clicks.
Jetzt bewerben
2: Getting to know each other and interview.
We discuss whether you are a good fit for us and whether we are a good fit for you in a personal meeting and job interview. In the process, we define common expectations and thus lay the foundation for a successful cooperation.
3: Start at the Härer commercial law firm.
As an owner-managed company, Mr. Härer is the central contact person during your induction phase and thus personally takes care of your start at the firm.
Open questions.
Your positive career change is just a few clicks away.